WATCH: World's First 4D Roller Coaster Looks Terrifying...and Awesome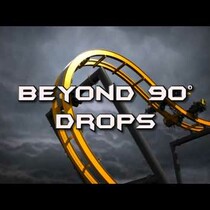 Posted September 4th, 2014 @ 3:08pm
WHOA...
This made me feel sick just watching it! But it definitely looks like a real thrill ride!
Six Flags Fiesta in San Antonio, TX is building a brand new roller coaster that's set to premiere next summer.
It's so innovative, you might want to start planning a trip to Texas just to see it!
This is the world's first 4D coaster, and it looks incredible!
Take a look:
More from News Talk 99.5 WRNO