Watch: Australian Man Films Yowie?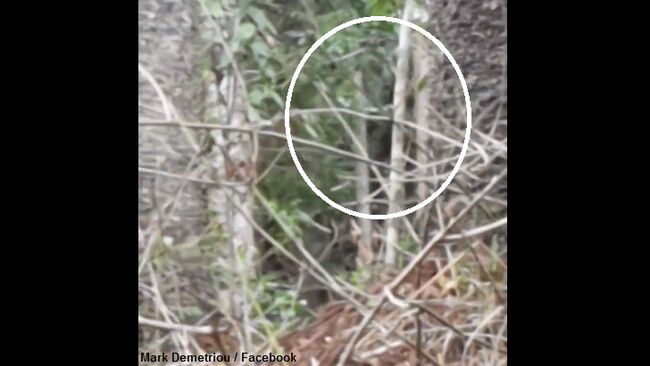 A curious piece of footage from Australia purportedly shows some kind of creature lurking in a forest and some viewers suspect that it might be the Bigfoot of Down Under, known as the Yowie. The intriguing scene, which can be seen below, was reportedly recorded by Mark Demetriou while he was panning for gold in the country's Imbil State Forest. As he was tapping out a bucket to clean it, suddenly a large log came flying towards him from the nearby woods.
Following that weird moment, Demetriou said in a post on Facebook, "I had a feeling I was being watched as the bush went silent for a few minutes." When he looked toward the area where the tossed log had originated, he recalled, there was something "large and black" looking back at him. Demetriou subsequently pulled out his cell phone and filmed the oddity and, at one point, says to the mysterious creature "I can see you looking at me. C'mon, you can come out."
Find out more about this story and check out Demetriou's video of the possible Yowie encounter at the Coast to Coast AM website.

Coast to Coast AM with George Noory
Want to know more about Coast to Coast AM? Get his official bio, social pages & articles on iHeartRadio!
Read more