LSU Takes Over The SEC Network Wednesday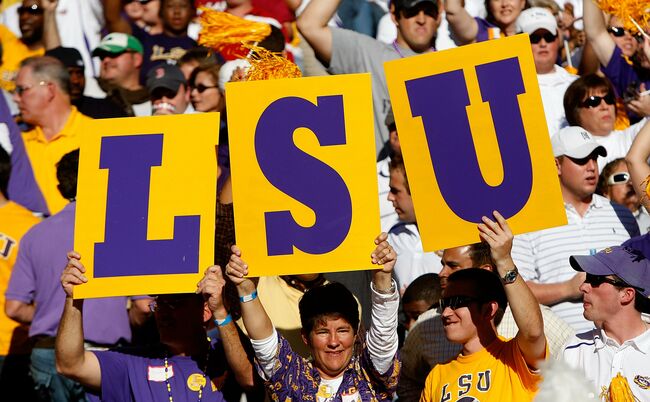 Tiger fans looking for a mid-week pick-me-up might find what they are looking for on the SEC Network Wednesday.
The 24-hour spotlight on LSU begins at 11 p.m. Tuesday night with a replay of the Tigers' first-round NIT win over UL-Lafayette. Replays of gymnastics, football, women's basketball and other shows will round out the schedule.
Here's the full lineup of the LSU SEC Network takeover from LSUsports.net:
11 p.m. (July 31): Men's Basketball – LSU vs. UL-Lafayette (NIT), March 14, 2018
1 a.m. – Gymnastics – LSU vs. Auburn, March 4, 2018
2:30 a.m. – Football – LSU vs. Texas A&M, November 25, 2017
5 a.m. – Women's Basketball – LSU vs. Tennessee, Jan. 28, 2018
7 a.m. – Football – LSU at Florida, Oct. 7, 2017
9 a.m. – SEC Storied: Maravich
10 a.m. – Football – LSU at Texas A&M, November 24, 2016
12:30 p.m. – SEC Storied: Shaq and Dale
1:30 p.m. – Inside LSU: A Year in Review
2:30 p.m. – Baseball – LSU vs. Florida, May 25, 2018 (SEC Tournament)
5 p.m. – Baseball – LSU vs. Arkansas, May 26, 2018 (SEC Tournament)
7:30 p.m. – Softball – LSU vs. UL Lafayette, May 20, 2018 (NCAA)
9:30 p.m. – Volleyball – LSU vs. Texas A&M, September 22, 2017
Photo: Getty Images