FOX 8: JP Schools Supt. Explains Decision To Cancel Wed. Classes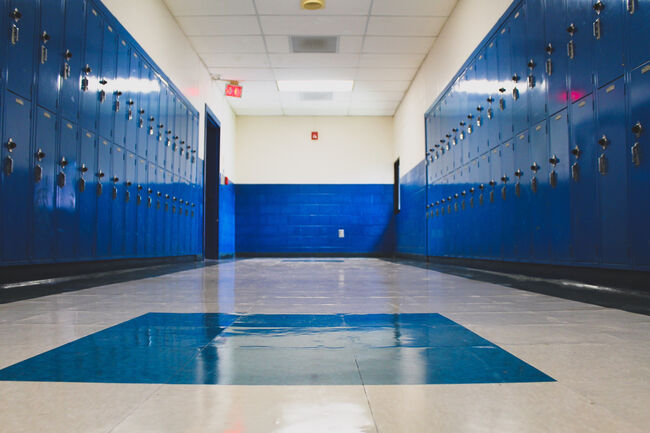 (WVUE/FOX 8) The Jefferson Parish Superintendent is explaining his decision to cancel school Wednesday after Tropical Storm Gordon threatened to send severe weather into the area.
Tropical Storm Gordon's track shifted well East of The Metro area, leaving no impact to Louisiana.
Superintendent Cade Brumley released the following statement after parents pushed back on the decision:
Letter from Dr. Brumley as schools reopen Sept. 6: "School closure decisions…never easy"

Jefferson Parish Schools Family,

I hope this finds you well. Thankfully, we were spared from Tropical Storm (TS) Gordon, realizing our neighbors in Mississippi are experiencing the brunt of impact and aftermath. We keep them in our thoughts and prayers.

Unfortunately, we lost two days of instruction this week as our schools were closed on both Tuesday and Wednesday. A reasonable question, given the beautiful weather on both days, would be "why?". Clearly, we could have held school on both days – no doubt. This letter is not a defense of my decision; it's simply rationale behind my decision. Safety is my top responsibility as superintendent.

After monitoring TS Gordon throughout the weekend, meteorologists and government officials became increasingly concerned about trajectory and intensification. At 4 p.m. on Monday, I met with parish leaders at the Jefferson Parish Emergency Operations Center in Gretna. At this time, we learned wind could be in excess of 50 MPH after 2 p.m. the next day (Tuesday). With this, I cancelled school for Tuesday. My concern was getting students and employees home safely. Winds in excess of 30 MPH can have a negative impact to safely operating a bus, and our walkers could have faced flying debris or anxious drivers placing them in danger. Thankfully, these dangerous winds never developed.

On Tuesday, just before noon, I gathered with our school system's Operations and Emergency Planning leaders. We held a conference call with our weather partners and learned that TS Gordon had cleared Florida, entered warmer waters in the Gulf of Mexico, and was expected to make landfall as a Category 1 Hurricane. Specifically, we believed the most significant impact to Jefferson Parish would be between 10 p.m. Tuesday night and 3 a.m. Wednesday morning with winds in excess of 50 MPH and gusts to 70 MPH. Given this information, there was no way our team could guarantee all the strong winds would have passed prior to our 6 a.m. bus start times. Further, we could not assure buildings would be safe or have electricity and water on Wednesday morning. I decided to cancel school for Wednesday. I also knew some families might choose to evacuate and I wanted to provide them with time for that choice. From a district management standpoint, we prepared teams to access every school on Wednesday, assess damage, and ready them for a normal start on Thursday. We also built inclement weather days into our calendar, so no makeup days are needed as a result of these last two days off. We were logistically and tactically prepared.

School closure decisions are fluid, complicated, and never easy. As we all know, weather is unpredictable. This week, closure turned out to be unnecessary – I understand that and it's "on me." I took the best information available at the time and made the most reasonable decisions. I've developed my decision-making process over six years as a superintendent and will continue to make judgements with an abundance of caution for the safety of our 50,000 students and 7,000 employees.

We look forward to welcoming our students and employees back tomorrow morning, Thursday, September 6. Thanks for allowing our system to serve – we intend to do it well.

We Love. We Learn. We Lead,

Dr. Cade Brumley
Superintendent
Copyright 2018 WVUE. All rights reserved. Photo: Getty Images