Kennedy Will Not Run For Governor In 2019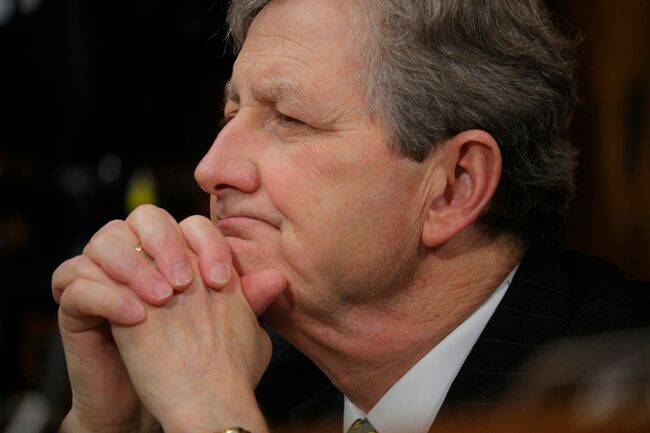 U.S. Senator John Kennedy is taking a pass on next year's race for governor,.
The Louisiana Republican announced Monday he would not be running in 2019. "I love being in the United States Senate. I will not be a candidate for Governor in 2019. I will, however, continue to work hard every day in D.C. and Louisiana for jobs, economic growth, cheaper health insurance, a stronger military, and an end to government waste. I am fortunate to sit on powerful Senate committees that provide a venue to do that. It is such an honor to represent the people of Louisiana in the United States Senate. Right now, that's where I think I can do the most good."
"I hope someone runs for Governor who understands that Louisiana state government does not have to be a big, slow, dumb, wasteful, sometimes corrupt, spend-money-like-it-was-ditchwater, anti-taxpayer, top down institution. I love Louisiana as much as I love my country, and the people of my state deserve a state government as good as they are," the statement continued.
Kennedy was thought to be the top Republican challenger to Gov. John Bel Edwards, a Democrat. So far, the GOP's lone candidate is Baton Rouge businessman Eddie Rispone.
Photo: Getty Images