AT&T Workers On Strike Across Southeast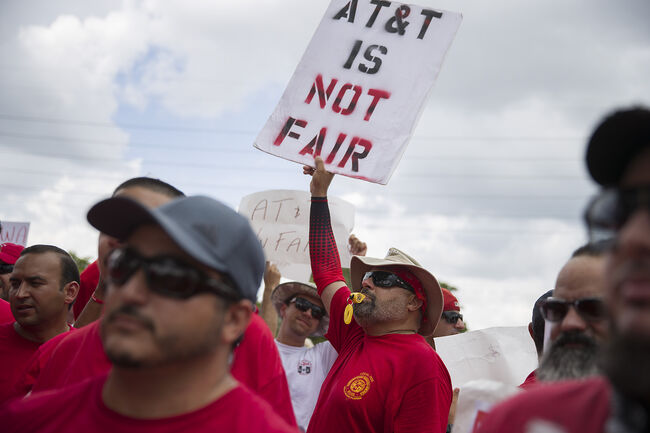 Union workers picket near the entrance to an AT&T facility as the Communications Workers of America strike against the company alleging AT&T management engaged in unfair labor practices during contract negotiations on August 26, 2019 in Miami, Florida. The strike, which started last Friday, involves more than 20,000 employees of the Dallas-based AT&T company across the Southeast United States that are unionized under the Communications Workers of America. (Photo by Joe Raedle/Getty Images)
Thousands of AT&T workers are on strike throughout the Southeast, including many in Louisiana.
More than 20,000 employees in the southeast region walked off the job Friday after the Communications Workers of America union says contract negotiations over health care and wages fell apart.
The union also objected to a new demand for employees to be on call 24 hours a day, seven days a week.
Striking workers include technicians and customer services reps.
The company says it was prepared for a work stoppage.
Employees in other states such as Alabama, Florida, Georgia, Kentucky, Mississippi, North Carolina, South Carolina and Tennessee are also on strike.
Copyright © 2019 TTWN Media Networks LLC