As the czar has repeatedly said over the past few months, this pandemic scare "...is like Christmas time for these wannabe-totalitarians."
Tyranny all in the name of public health and the "greater good".
South Australia Police are rightly being mocked and criticized after telling one resident on social media that walking of dogs is prohibited under lockdown orders.
A woman asked the South Australian police whether she could take her dog for a walk under new restrictions in the state, the official police account responded, "Hi Andrea, You cannot leave the house to walk the dog or to exercise."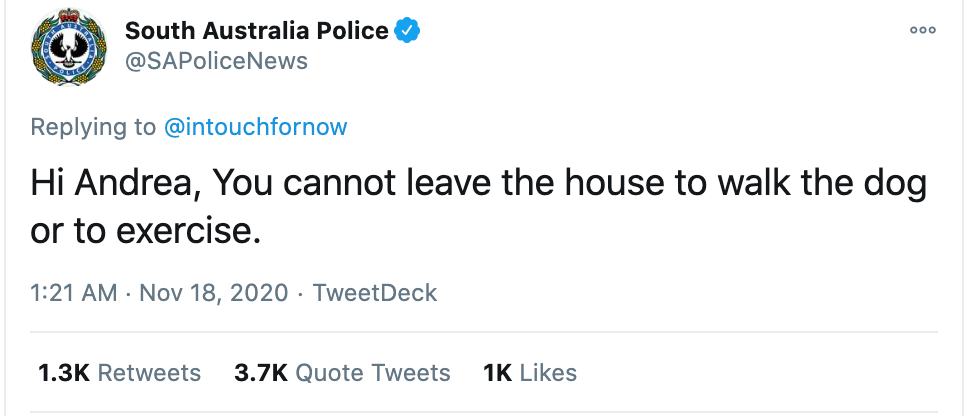 Where's the science behind this?
As it should, the tweet drew international outrage. The Washington Examiner reported:
"The South Australia Police confirmed to the Washington Examiner that exercising and dog walking is "prohibited" under the new order but did not say how police would enforce that restriction."
The South Australia Police deleted the tweet, but the rules remain in place.
As Justice Alito recently said "the pandemic has resulted in previously unimaginable restrictions on individual liberty…"