Louisiana's Little League Champs Ate Popeyes Sandwiches at Gov's Mansion
Remember when Trump gave Big Macs to the students at Clemson?
The Eastbank All-Stars, the Little League champions from Louisiana, took a special visit Sunday to the Governor's Mansion where they had an even more exclusive meal.
Governor John Bel Edwards surprised the boys with sold-out Popeyes chicken sandwiches, both spicy and mild.
The sandwiches and the baseball team caught international attention around the same time. While the sandwiches were selling out at stores around the world, the boys were beating other Little League teams from around the world.
Both made countless headlines.
"The only place in the world that you can get a Popeyes Chicken sandwich is at the Governor's Mansion tonight," Edwards tweeted. "Only the best for Louisiana's own 2019 Little League World Series Champions! #LouisianaProud."
The team visited with the governor and First Lady Donna Edwards, who showed them around the grounds and gifted them with Marucci baseball bats.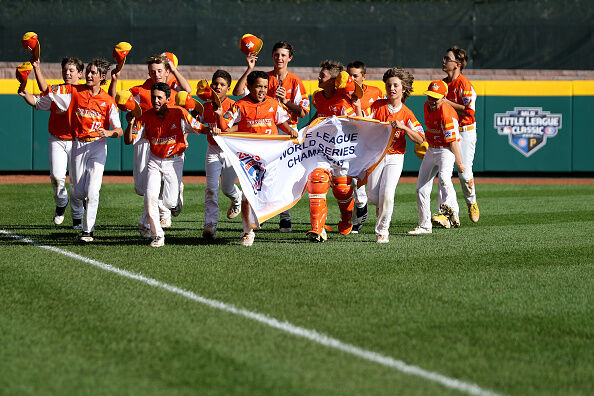 SOUTH WILLIAMSPORT, PENNSYLVANIA - AUGUST 25: Members of the Southwest Region team from River Ridge Louisiana celebrate after defeating the Caribbean Region team from Willemstad, Curacao to win the Championship Game of the Little League World Series at Lamade Stadium on August 25, 2019 in South Williamsport, Pennsylvania. (Photo by Rob Carr/Getty Images)

Walton And Johnson
The legacy of the Walton & Johnson show continues after 4 decades as Steve Johnson hosts with longtime producer Ken Webster Jr. The show is a mix of comedy, politics, pop culture and history that pokes fun at the absurdity of everyday life....
Read more